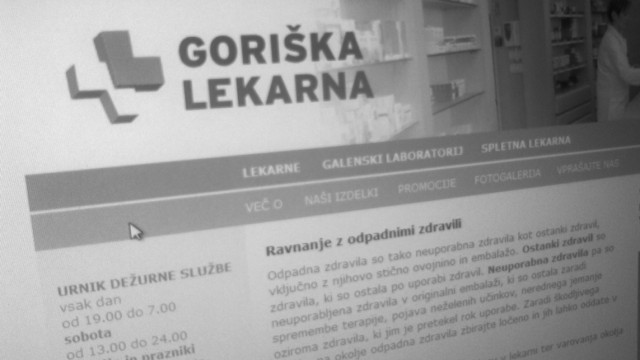 Splet Goriške lekarne Nova Gorica > Goriška pharmacy Nova Gorica website
Goriška lekarna Nova Gorica je skupaj z Galenskim laboratorijem prenovila svojo spletno stran. Oblikovali smo vidno
podobo. Z enostavno arhitekturo prehodov smo ustvarili pregledno, z živahnimi barvami, ki sledijo celostni grafični
podobi pa uporabniku prijazno spletno mesto.
Goriška pharmacy Nova Gorica with Galenical laboratory renovate its website. We designed a visual image. With
simple architecture transitions we have created transparent website. With vibrant colours followed corporate
identity becomed user-friendly, too.