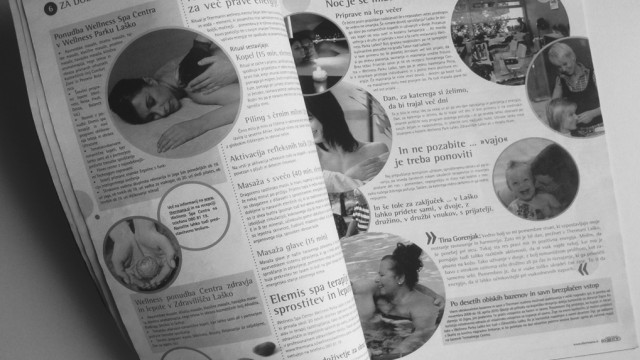 Thermana časopis > Thermana newspaper
Thermana Laško ima svoj časopis. Izobraževalne in informativne vsebine se sprepletajo skozi bralcu prijazno
podobo, ki poskrbi, da časopis informira in hkrati počaka zaradi vsebin na večkratno branje.
Thermana Laško has its own newspaper. Readers can get a lot of educational and informative contents through
reader-friendly image. That is the reason which makes newspaper for multiple reading.