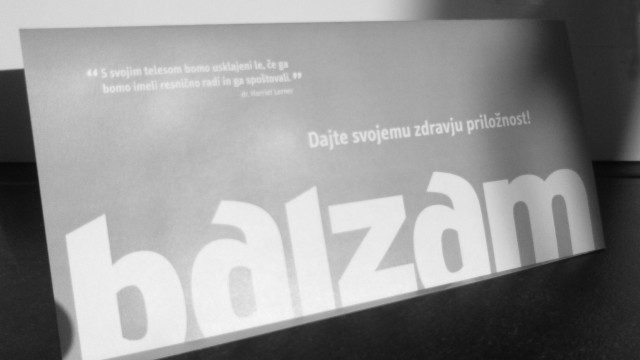 Balzam celostna grafična podoba > Balzam visual identity
Podjetje Balzam nudi alternativne diagnostične preglede in zdravljenje. Prijazne.
Neškodjive. To so želeli sporočiti tudi z vizualno podobo. Svežo in enostavno.
Balzam Company offers alternative diagnostic examinations and treatment. Friendly.
Harmless. They want to communicate that benefits with fresh and clean visual identity.