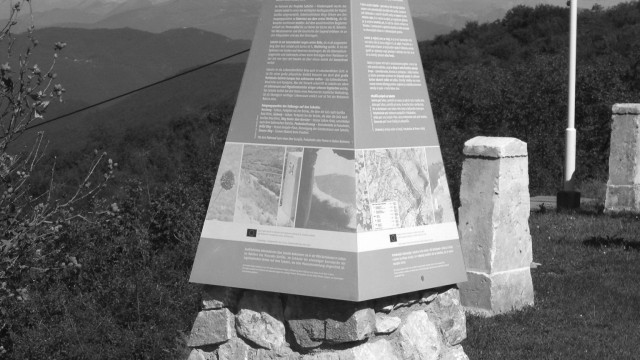 Sabotin park miru > Sabotin Peace Park
Sabotin – park miru je projekt čezmejnega sodelovanja na področju turizma, kateremu smo odeli novo podobo. Rešitev je
kompleksna, saj ponuja celotno paleto elemetov prepoznavnosti. Celostna grafična podoba je osnova. Sledi paleta
promocijskih materialov kot so plakati, zemljevid, zloženke, kuharska knjiga, obeležitev poti v prostoru in glavnih
promocijskih križišč, ter dosegljivost na spletu.
Sabotin – Peace Park is cross-border cooperation project in the field of tourism. We designed complete visual identity.
Solution is very complex and offers a full range of strong visibility components. Visual identity is base for all
promotional materials. We designed posters, maps, brochures, cookbook. Then we create pictograms and mark
the path in park space and the main info points. All informations are also availability on the internet.